(CNN)Red Bull duo Daniel Ricciardo and Max Verstappen have been no strangers to big collisions this season.
The pair were forced to apologize to the entire team following a crash in last month's Azerbaijan Grand Prix that put both drivers out of the race — one of numerous incidents that have left them well adrift in the 2018 driver standings.
Red Bull boss Christian Horner said following that incident they were very much "in the doghouse," so imagine his reaction to Monday's scenes at the Zandvoort Circuit in Holland.
There the F1 stars took the track at speed in Aston Martin Vanquishes equipped with … caravans.
And, needless to say, both were thoroughly damaged — Ricciardo's caravan flipping upside down in a shower of debris.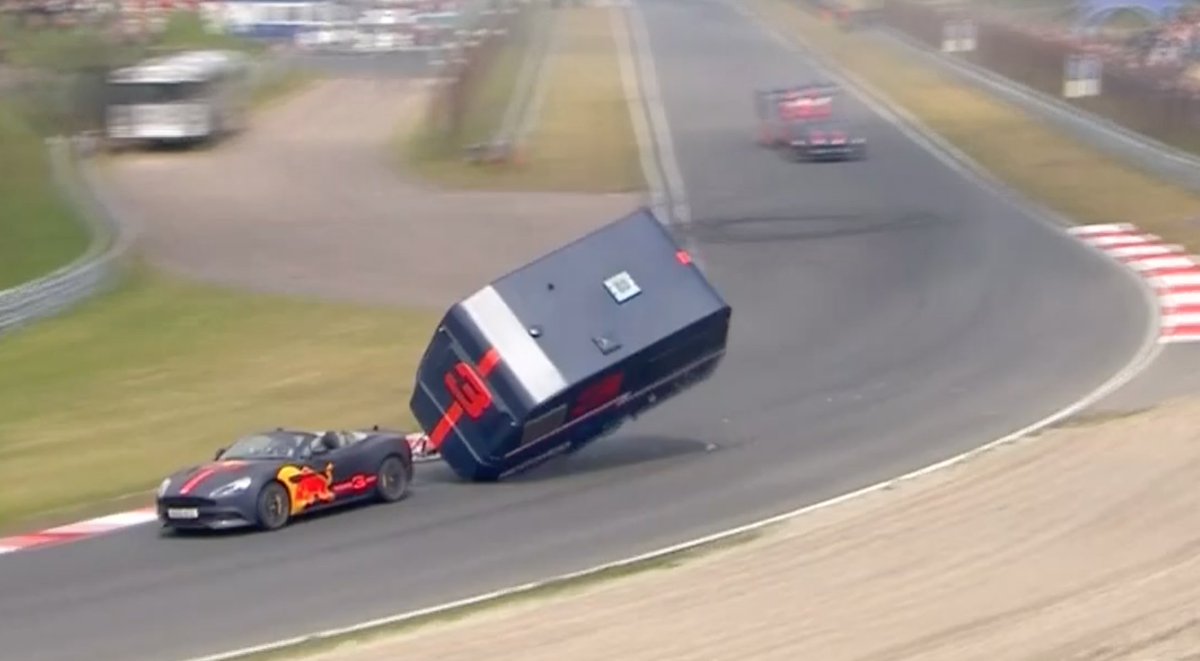 When #F1 teammates Daniel Ricciardo and Max Verstappen went caravan racing, things got messy…
Fortunately there was a reason for the chaos — the drivers were the main attraction at the Jumbo Racedagen demonstration event, billed as the only chance to see Verstappen driving his F1 car in the Netherlands.
"There were a lot of people which was good to see," said the Dutchman. "Daniel's caravan is not a caravan anymore which is a good sign. It is completely destroyed! Mine is only running on one wheel now."

Play Video
The world's fastest shed 01:16
It was the second occasion the teammates have towed caravans with destructive consequences, having previously taken to the track at Austria's Red Bull Ring in May 2017.
The next leg of this season's F1 World Championship will take place on the narrow streets of Monaco this weekend, where such reckless driving will surely have more serious consequences